Do you want to be at the forefront of revolutionising learning through EdTech?
Our ambassador program is made up of 60+ international teachers, Apple Professional Learning Specialists, Apple Distinguished Educators, Microsoft Innovative Educators and Google Certified Trainers who have extensive experience and expertise in using technology to enhance teaching and learn
ing.


Do you enjoy creating content, upskilling, networking and generating additional income?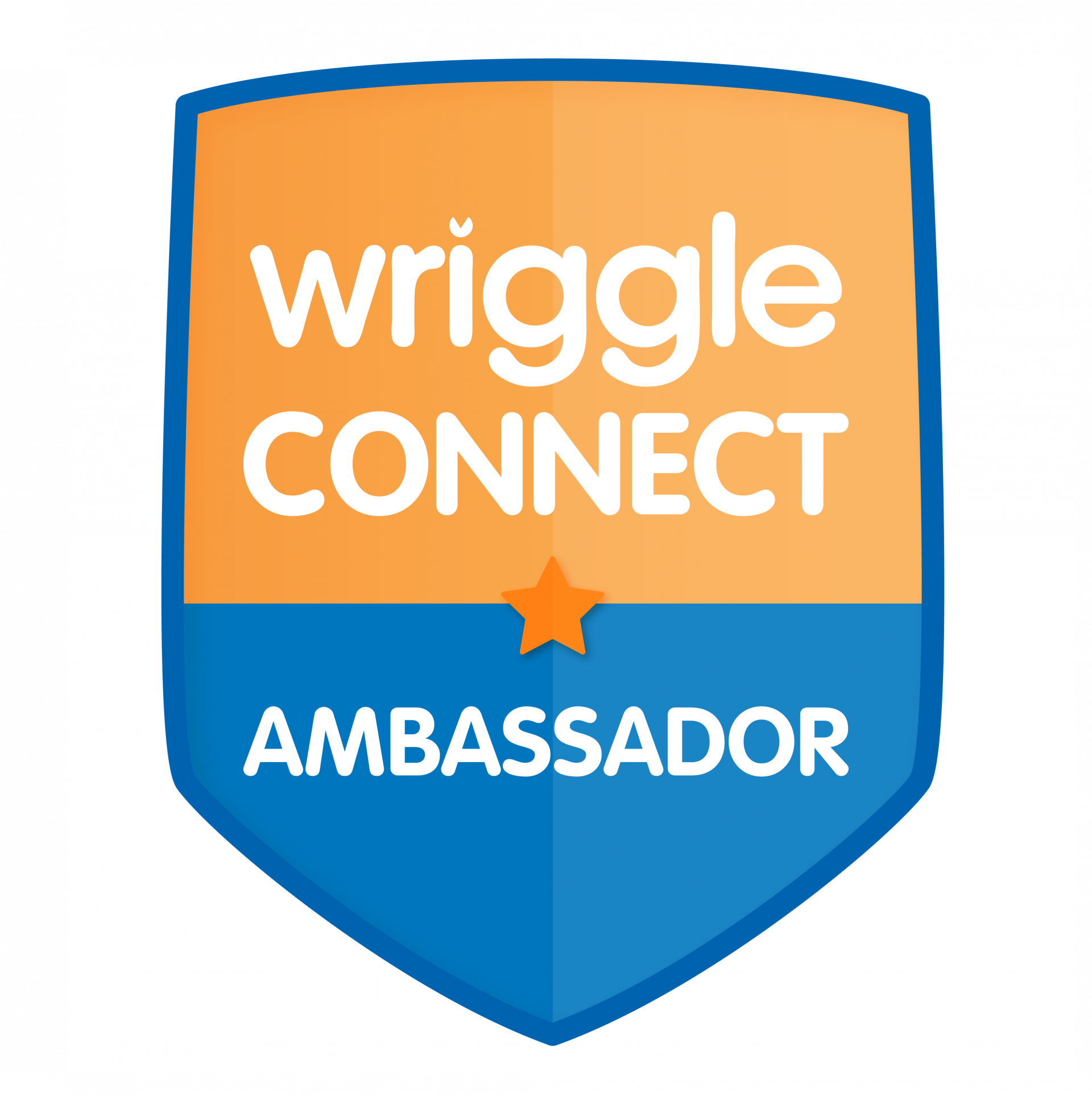 The Wriggle Connect Ambassador programme looks for teachers who are passionate about edtech.


As an ambassador, you will create training content for thousands of teachers and families both nationally and internationally. Content might come in the form of training courses, blogs, social media, guest speaking at events and other exciting projects.
Additional Monthly Income
You create as much or as little content as you want.
Career Development Opportunities
Develop your skills, share your knowledge and act as guest speakers at Wriggle partner events with Microsoft, Apple and Google.
Networking

Meet other educators and influencers in the education space at Wriggle community events.
Create meaningful content
Create useful videos, courses and blogs to share your knowledge and help others upskill using technology.
What do our ambassadors have to say?
Holly Murray
Geography and History Teacher
"Being a Wriggle Connect Ambassador has opened up so many amazing opportunities for me including getting to present live in the Google Foundry this year which is the highlight of my career to date.
I have met so many fantastic people through Wriggle & I myself learn from the other ambassadors when we quality check each others work. It's a fantastic learning opportunity. The importance of teamwork and good communication skills are important within the Ambassador community.
Presenting at webinars for Wriggle has boosted my confidence also.
All in all I absolutely love my job with Wriggle.
( The money helps too 😛 )"

Conor Maxwell
Science, Maths and CodingTeacher
"I've been an ambassador for 18 months and have gained a lot of valuable experience. The content created for Wriggle Connect has allowed me help induct new teachers in my own school around the use of technology in the classroom. It has also allowed me to form connections with many other teachers in other schools where I can learn about how they use technology in their schools and I can then bring some of these ideas back to my own. One amazing opportunity being an ambassador has afforded me, has been presenting at DigiLearn22. This is something I'll never forget."




Eoghan O'Neill
"Being a Wriggle Connect Ambassador allows me to create content for use in many schools across the country.
Having the opportunity to present to live audiences at Wriggle's DigiLearn events has been a wonderful experience. Presenting in Google's Foundry building is an opportunity that would never have presented itself without joining the Wriggle Connect team.
The entire Wriggle team are very supportive. The environment supports and challenges ambassadors to produce the best content possible, whilst also ensuring you have the resources and support required to achieve this.: I have learned so much from other Wriggle Ambassadors. The opportunity to quality control work has given me many ideas and suggestions that I have been able to implement and trial in my own classroom and school.


Become a Wriggle Connect Ambassador
Earn income, share your knowledge and continue your professional development by joining our ambassador programme today.
We are Teaching Professionals, Experts and Innovators. Welcome to the Wriggle Connect Community.

Copyright © 2020 Wriggle Learning Ltd. All rights reserved