by Julie Anne de Brún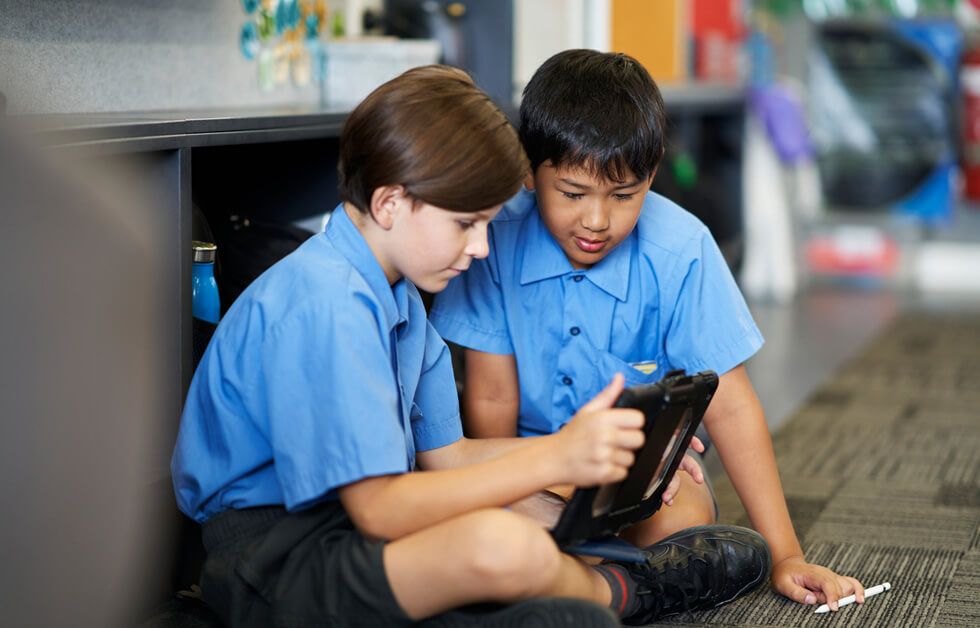 The current circumstances might limit us from going on external school tours this year, but by using the technologies and the digital skills we have accrued quickly over the past year, we can easily promote inclusive, fun learning opportunities and collaborative investigations with our students. There are multiple platforms available from your classroom that can allow your class to explore museums, art galleries, cities and sites through virtual tours, or even go on a lunar mission…all from the safety of their classroom! The opportunities are endless.
Recreating a School Tour Virtually with Cross-Curricular Learning Opportunities
Owing to the current circumstances, we will be having a Lá Spraoi (Fun Activity Day) in school this year in lieu of a Turas Scoile (School Tour). There are numerous opportunities to develop a virtual school tour into a multi-modal learning experience that will capture the imagination and creativity of your students and deepen their understanding and engagement of the theme across all subjects.
As we have been focusing on the theme of
Space Exploration and Space Travel
in my class the past few weeks, our virtual school tour this year was a trip to Mars….which is not something the students would ever get to experience on a real life school tour so the excitement was palpable!
In the weeks leading up to the virtual school tour to Mars, the space theme was used to engage the children in cross-curricular activities. In English, we explored the book
The Darkest Dark
by Chris Hadfield, the former astronaut who completed a number of missions on the ISS. We also read
Míp
as Gaeilge and we then wrote factual and fictional stories in both languages which the children uploaded to their digital portfolio on
Seesaw
.
*F
or more information on creating ePortfolios on Seesaw for primary school students, check out the courses section of the Wriggle Connect platform.
Want to get FREE Teacher Training for staff
on the Wriggle Connect platform?
The theme was further explored using
NASA STEM engagement projects
and watching about
Slime in Space
. This last experiment with two astronauts on the International Space Station demonstrates how slime reacts to microgravity and encourages children to copy those same demonstrations and experiments back here on Earth. It makes for an intriguing 15-minute virtual field trip and all of our STEM projects were captured using the camera on iPad and made into presentations using Flipgrid and iMovie which were presented to the class and added to the students' ePortfolios.
The culmination of all of this exploration was an exciting virtual journey to the red planet. With
A
ccess Mars
y
ou can see the actual surface of Mars, recorded by NASA's Curiosity Rover. Made with Google, this is a WebVR Experiment worth engaging with. Following our 're-entry to earth', the children then constructed their own model of Nasa's Curiosity Rover on Mars using recyclable materials.
Want to get FREE Teacher Training for staff
on the Wriggle Connect platform?
Further Virtual Tours Available for Thematic Exploration
There are lot of other virtual tours available on age-appropriate websites with suggested follow-up and exploration activities and ideas to enable your class to go on a 'virtual' Turas Scoile/ School Tour they won't forget. Here are a list of just a few of them:
Visit Áras an Uachtaráin
There is a lovely Children's Section on the official
Áras an Uachtaráin
website where children can take a virtual tour of some rooms in the Áras. They can also click on each of the guides shown below to learn more about the President, where he lives and about the Phoenix Park. After the tour, there is a quiz for students to take to see what they can remember. Tá leagán ann as Gaeilge freisin -
Turas Fíorúail chuig Áras an Uachtaráin.
Visit Dublin Zoo
With school tours unavailable at
Dublin Zoo
at this time, there is no need for students to miss out on a trip to the Zoo as they can get a great virtual school tour via the Dublin Zoo website.
Visit up to 30 UNESCO World Heritage Sites

This is a really good virtual tour around the World of
UNESCO World Heritage Sites
by Google Earth. You can spin the globe to find 30 places of interest, read about them and explore them visually.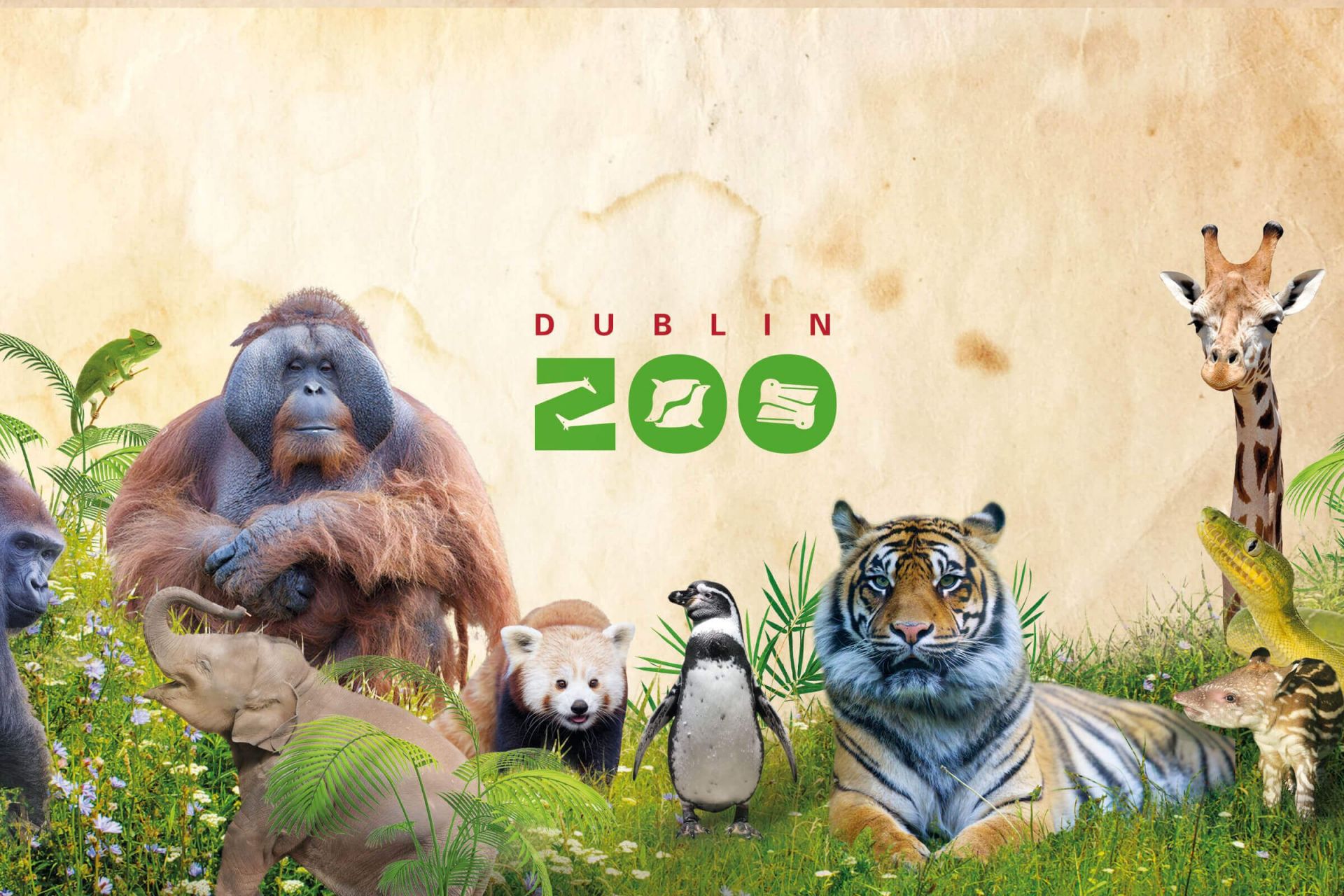 Explore any city around the world
Boasting the world's largest collection of 360° images videos,
360 Cities
provides children with the opportunity to see stunning panoramas across the globe. This is best viewed on an interactive whiteboard (IWB) or multi-touch screen
Other age-appropriate and fun activities incorporating your interactive whiteboard (IWB) or multi-touch screens, apps, iPads, Seesaw, tablets include:
This

STEAM trail/ Rian ETIEM ar Scoil do Rang 5/6

or 5th/6th Class from the PDST, presents a range of activities and associated resources that could be used for a STEAM trail on the school grounds. Teachers are free to choose the sections from this document that they wish to complete with their class. The child can think about and discuss the answers, draw or write the answers or record their responses using digital technology.
Some fantastic thematic S

TEM ideas

f

or the whole year from the Science Foundation of Ireland, Smart Features and Maynooth University.
For more ideas and links to resources for an in-school Lá Spraoi, check out
my
Virtual School Tour Padlet here.

I hope this will provide you with some inspiration to engage your students in valuable learning activities right up until the end of the year. Bain sult as! Enjoy!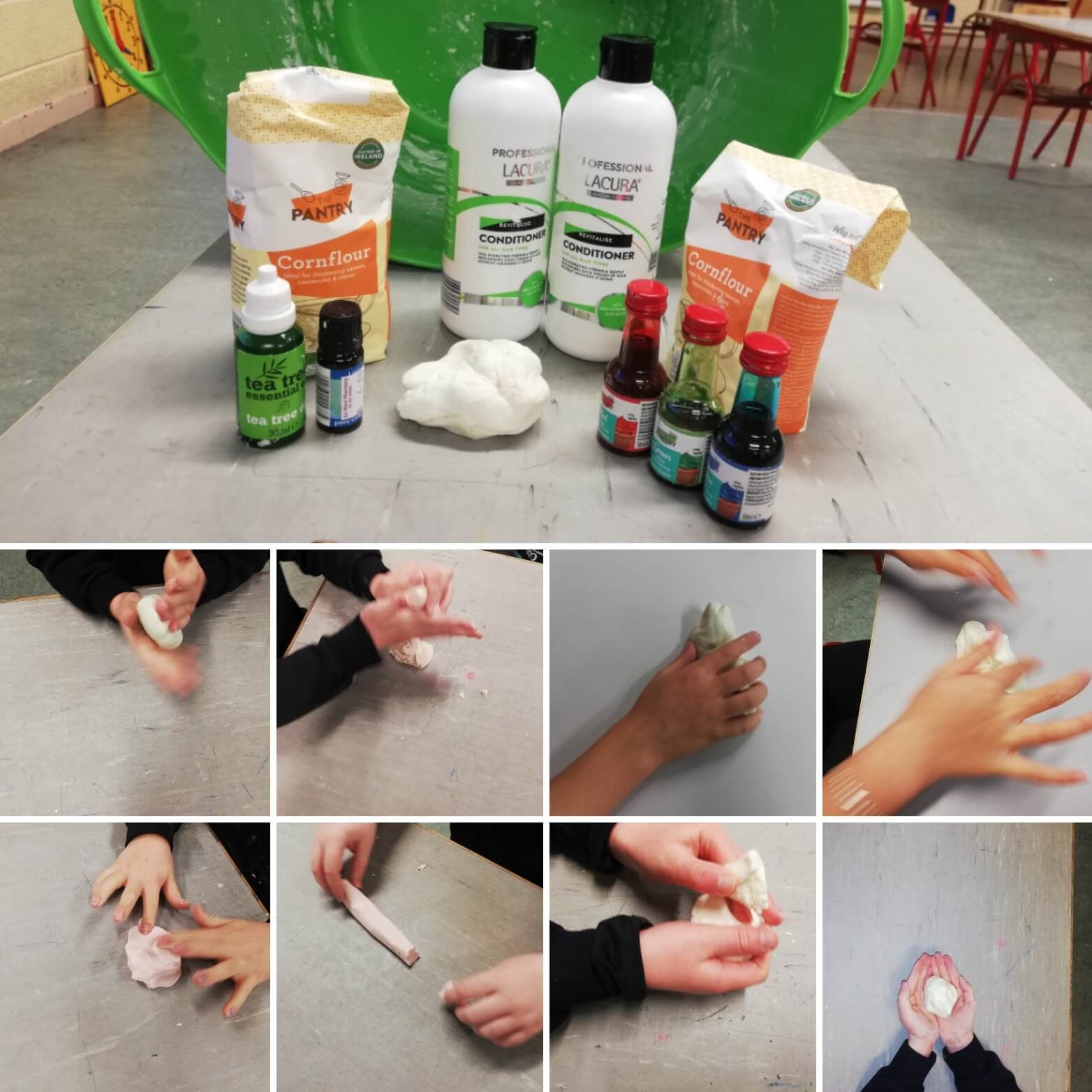 Want to get FREE Teacher Training for staff
on the Wriggle Connect platform?
Follow us on social media for the latest blogs and webinars
About the Author
Julie Anne de Brún
Julie Anne is a primary school teacher in Scoil Mhuire, Maigh Cuilinn, Co na Gaillimhe. She has a Post Grad in Special Educational Needs Teaching, a Masters in ICT in Education and is passionate about promoting the Irish language through music, art, STEAM and workshops, and is currently promoting the use of Gaeilge in education and creating resources to support Cianmhúinteoireacht agus Cianfhoghlaim/ online teaching and learning.

As a Wriggle Connect Ambassador, Julie Anne is creating the 'Seesaw' Learning Pathway on the new Wriggle Connect Family Platform for Student and Parents. Watch out for this brand new platform coming soon!!!