by Joanna Smith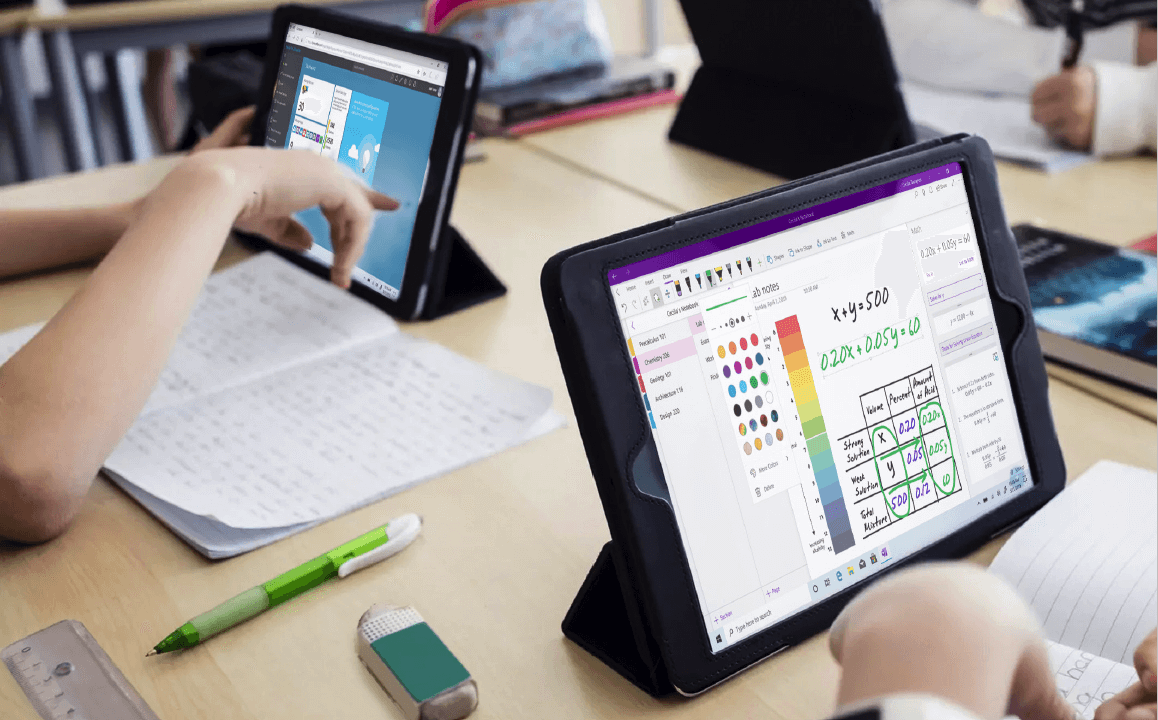 The events surrounding Covid-19 has highlighted the absolute necessity for schools to be prepared to support continuity of teaching and learning. All schools are now required to have a communication and learning platform in place to respond in the event of a partial or full school closure in the future. What does this mean for your school?
Adoption of a whole school platform
• By the end of 2020, all schools must have adopted a whole school communication and learning platform. It must be GDPR compliant and approved by the school's patron/Board of Management.
Role of the whole school platform
The platform should facilitate:
• Communication between staff, parents and students
• Remote and in-school learning to include assigning, feedback and assessment of work and facilitation of live or recorded lessons
Professional Development to support platform adoption and remote learning
• Whole-school up-skilling on usage of the chosen communication/teaching and learning platform must be in place in all schools to include staff professional development training and support for teachers, parents and students
Planning to support remote learning
• Schools are expected to plan for remote learning, taking a whole school approach to adoption of the most appropriate remote learning model for the school with ongoing effective communication with parents and students built into the school's plan.
• A review of previous remote learning should be conducted and remote learning plans should be aligned to the school's digital learning plan, taking into account access to devices, broadband provision and managing school timetabling
• Existing school policies should be reviewed and updated to take account of remote learning
• A blended learning model should be used in all plans to facilitate remote learning, to include multiple means of engagement and response and provision for student choice and flexibility in their learning
• Supports/strategies should be put in place for disadvantaged or SEN students, and parents should be supported to assist students learning at home
Funding for Digital Technology in schools
A further €50m in ICT Grant funding will issue in the current school year to be utilised for provision of:
• Cloud based tools and applications and set up and management of a whole-school learning platform to support teaching and learning
Experience the platform that has helped hundreds of schools amplify teacher CPD!
Book a FREE demo of Wriggle Connect and get full, 24/7 access to over 600 short technology for learning training videos at the click of a button!
Get the full benefits from Ireland's most popular School Teaching and Learning Platform
As Microsoft's only Gold Partner for Education in Ireland, Wriggle's technology team set up and manage Teams and Office 365 for hundreds of schools around Ireland to ensure they get the full benefit from the platform.

Talk to us today to see how we can help your school!
Follow us on social media for the latest blogs and webinars
About the Author
Joanna Smith
Joanna is a primary school teacher who taught for 14 years in Tallaght. She is passionate about providing opportunities for educators and school management teams to collaborate, upskill and share best practice in teaching and learning.
Joanna currently works as Events and Marketing Manager at Wriggle where she organises edtech publications and training events in technology for learning for schools and colleges.
To learn more about how Microsoft Teams can be used as a whole-school communication/teaching and learning platform, click on the '
Courses
' section and check out our Teams learning pathways if you have a Wriggle Connect account. Or, sign up for a
FREE 14 day sample course
on the Wriggle Connect platform today!