by Nora Blake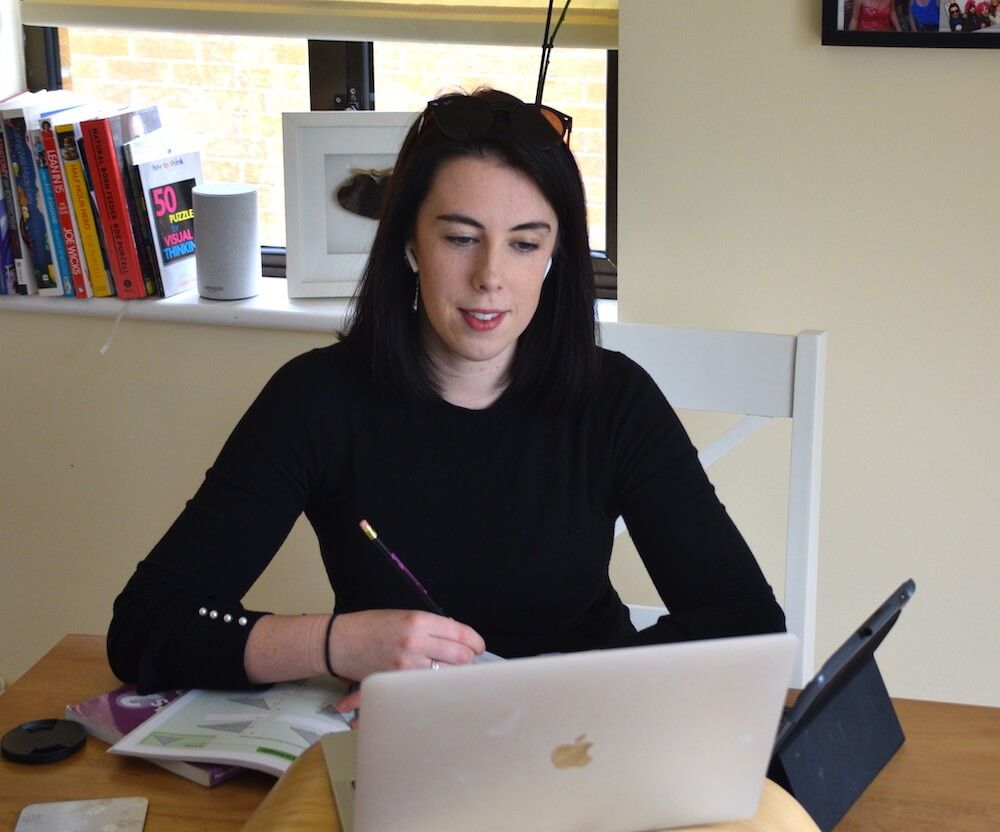 Covid-19 has changed the way we work with our students. There are many challenges for schools to safely continue teaching and learning in this 'new normal'. One of the major issues affecting teachers across the country is either gaining access to the photocopier or the fact that they have been advised not to collect sheets and copies from students. Here are some of my tops tips to overcome these challenges.
Correcting work with Microsoft Teams and Word
If you have content belonging to students that requires you to mark or annotate their work this combination is a fantastic solution. Microsoft Teams Assignment features allows you to collect work from your students and provides you with instant feedback as to who has viewed and submitted their work and who hasn't looked at the work at all. If you instruct your students to submit their work as a word document, you can then annotate over their work using the draw function within the app. For example, my maths students photographed each page of their recent maths assessment and uploaded the photos into a word document.


Top Tip: – Ask students to submit one page per question, cropped and stretched to fit the entire page. If you have some form of a tablet and pen, you'll have them completed in no time at all and won't have to carry a single piece of paper home with you!


In my Learning Pathway on Wriggle Connect, I go through setting and correcting assignments in Teams. You can view all this content and more in the 'Teams for iPad' learning pathway by logging into your Wriggle Connect account.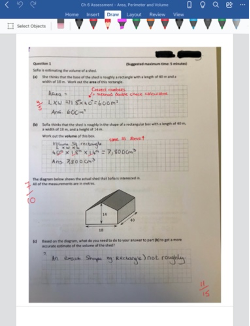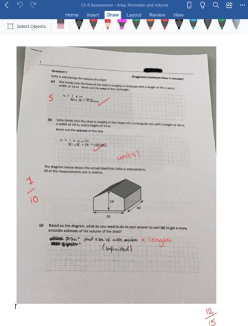 Facilitating Student Collaboration with OneNote
For those not familiar with OneNote, it is an eNotebook and ePortfolio all rolled into one. Every notebook contains a collaboration space, a teacher content library and an individual student space. The collaboration space will allow you to upload content that students can work on together, enabling you to re-introduce group work into your classroom. The content library allows you to share content with your students which they cannot edit. That said, they can copy content from your library and work on this content in their own individual space. This works a treat for filling in worksheets or for research projects.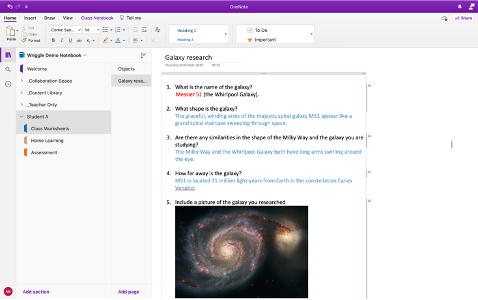 Retaining copies of written work with Cam Scanner (iphone edition) - Free
The Cam Scanner app has been my saviour over the last few years. It allows me to take multiple photographs and collate them into one PDF document. When students complete an assessment, often the first place it ends up after our students have checked their mark is the bin! Roll on 3rd or 6th year and students are asking for blank copies of said exams. After finishing every assessment I have my student photograph their work and collate it into a PDF using this app. They can then save the PDF to their Google Drive or OneDrive for safe storage.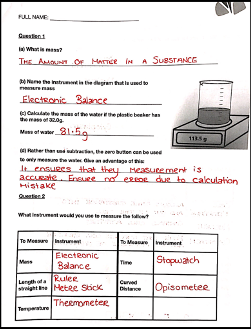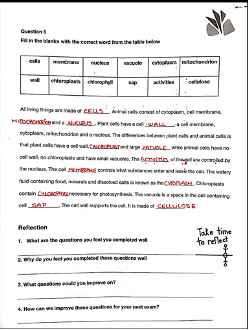 Assessment with Microsoft and Google Forms
The next issue to arise in our classrooms is in the area of assessment. For summative assessment at the end of your unit, distributing paper may not be an option anymore. Now while this example may not work for everyone, it is certainly worth a try. Both Microsoft and Google forms will allow you to collect answers from your students without the hassle of paper. My experience is predominately with Microsoft Forms which I highly recommend as I have found many benefits in it's use. Firstly if you insert the correct answer into your Form (allowing for "alternative" spelling), the system will automatically correct the form for you. If you are looking for a longer answer there is no need to insert an answer. The second major benefit I have found is the ability to work through students' work question by question rather than student by student. Lastly it will calculate a percentage for you once you assign points to each question – who wouldn't love that!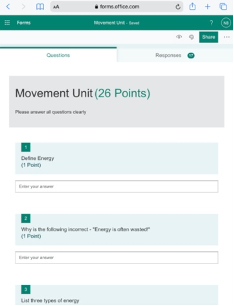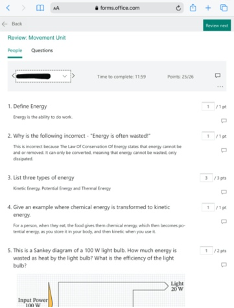 Collecting Student Responses with Digital Mini Whiteboards
If you are looking for a quick assessment method or a way to collect instant responses from all your students, digital whiteboards might just be what you're looking for. Several apps have digital whiteboard features including the Whiteboard in Office 365 which is brilliant! A word of warning when using digital whiteboards - wait for all students to finish before having students show you their device. This gives all learners an opportunity to respond and allows you to assess everyone at once! An online alternative is the website Whiteboard.fi. This website provides every student with a whiteboard on their device and on the teacher's device you can view each of these whiteboards. This is another great way for a quick assessment or knowledge check-in at the end of a class.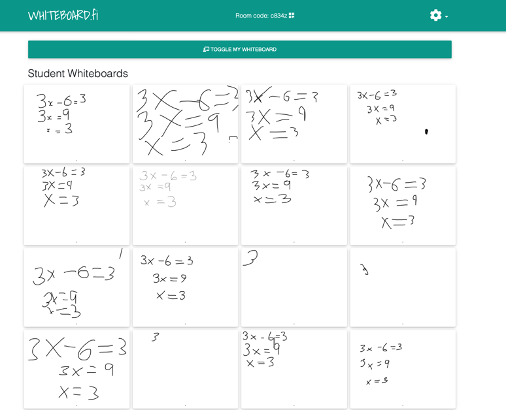 While things have changed in our working environment, teachers have continued to reinvent themselves and hopefully some of the above tools and ideas will allow you to introduce more normality back into your classroom. Tabhair aire!
Follow us on social media for the latest blogs and webinars
About the Author
Nora Blake
Nora is a science and maths teacher at Galway Educate Together Secondary School. Nora is an avid Gaelgóir and loves using technology to teach through a second language. Nora is certified Apple Teacher and is passionate about using technology to support all learners.
As a Wriggle Connect Ambassador, Nora created the 'Edge for iPad' and 'Teams for iPad' Learning Pathways on the Wriggle Connect Platform, Ireland's ONLY Educator Professional Development Platform – Developed by Educators for Educators.