by Mark McGinn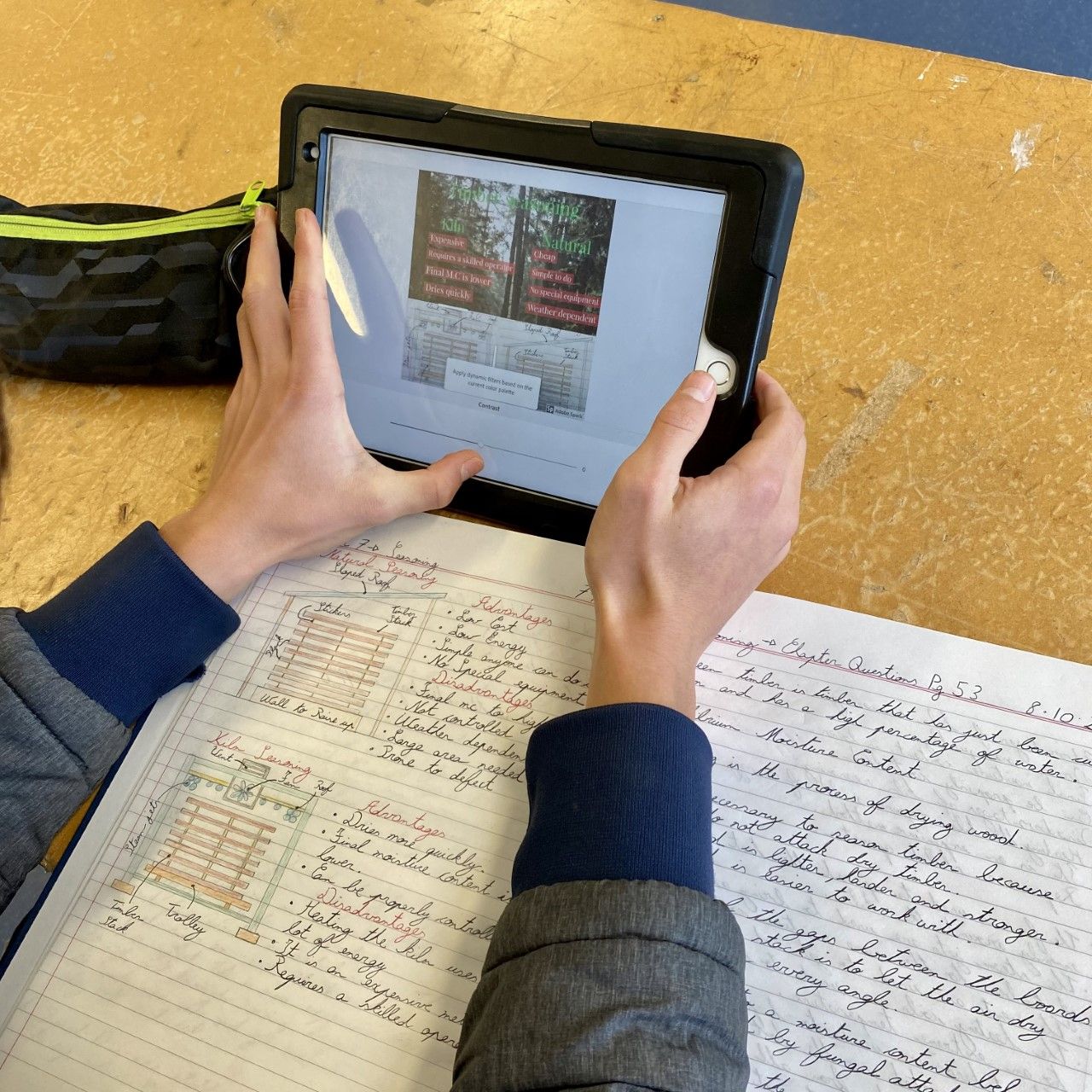 Time Saving Tips to Make Remote Learning Easier for Everyone
When you have a class group that you only teach once a week for example a TY class or multiples of the same class, pre-recorded guided practice lessons can be an excellent way to maximise your time while providing support to your students over long periods.
The structure of that online lesson is very important. You have to ensure that you provide instruction, clarity and support to your students not just during that period but throughout the week. Below is a step-by-step approach to creating these single period lessons.
I make life easier for myself and my students by structuring my lessons in the following way:
Decide on a realistic and worthwhile assignment or Activity
Pre-record your guided practice instructional video. Create a channel in Teams for sharing of pre-recorded videos. This helps to keep them together. Schedule a post that uploads the video coupled by detailed instructions to happen before the live lesson.
Begin the Live lesson, with a scheduled recurring meeting for that time. This meeting usually takes 15 minutes. Interact with your students during this time, encouraging them to connect with one another and to ask any preliminary questions that they may have about the topic. You can use breakout rooms to encourage students to speak in smaller groups.
Share your screen during the meeting and use this feature to show students where they will access the pre-recorded guided practice video and class materials.
Download the attendance record. Students who are absent from the live lesson will be supported by the video and instructional post.
After the lesson, student can receive support via email or via comments on the video post.
Check for student understanding and gain feedback on the lesson via MS Forms.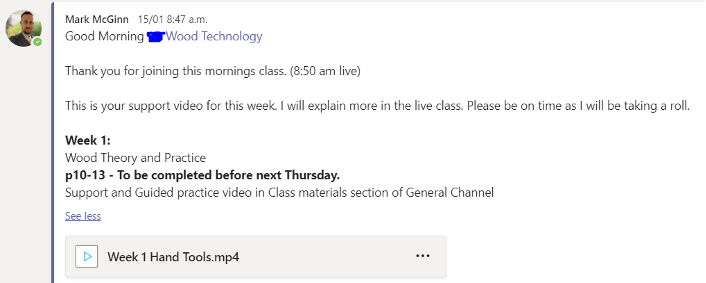 Post Material in advance, as uploading of videos can be slow. Provide enough info for those who may be absent, but not too much to encourage skipping the live lesson. Put the effort into prerecording as once you do it once, you always have the video. I use 'LOOM' pro to screen record as I love all of the features.

Tune in tomorrow for more tips on structuring remote lessons!
WANT FREE ACCESS TO ONLINE TRAINING FOR REMOTE LEARNING FOR EDUCATORS?
Book a FREE Demo of Wriggle Connect Online Training Today!
Follow us on social media for the latest blogs and webinars
About the Author
Mark McGinn
Mark teaches Construction Studies, Wood Technology, Graphics and Digital Skills. He is passionate about Digital Technology, innovative education and specialises in using Office 365 both on iPad and Windows devices.
As a Wriggle Connect Ambassador, Mark has created the 'Microsoft Teams' Learning Pathways on the Wriggle Connect Platform, Ireland's ONLY Educator Professional Learning Platform – Developed by Educators for Educators.
To learn more about the courses Mark has created on the Wriggle Connect Platform, click on the
courses
section if you have a Wriggle Connect account, or
sign up for a FREE 14 day sample training course
on the Wriggle Connect platform today!