by Mark McGinn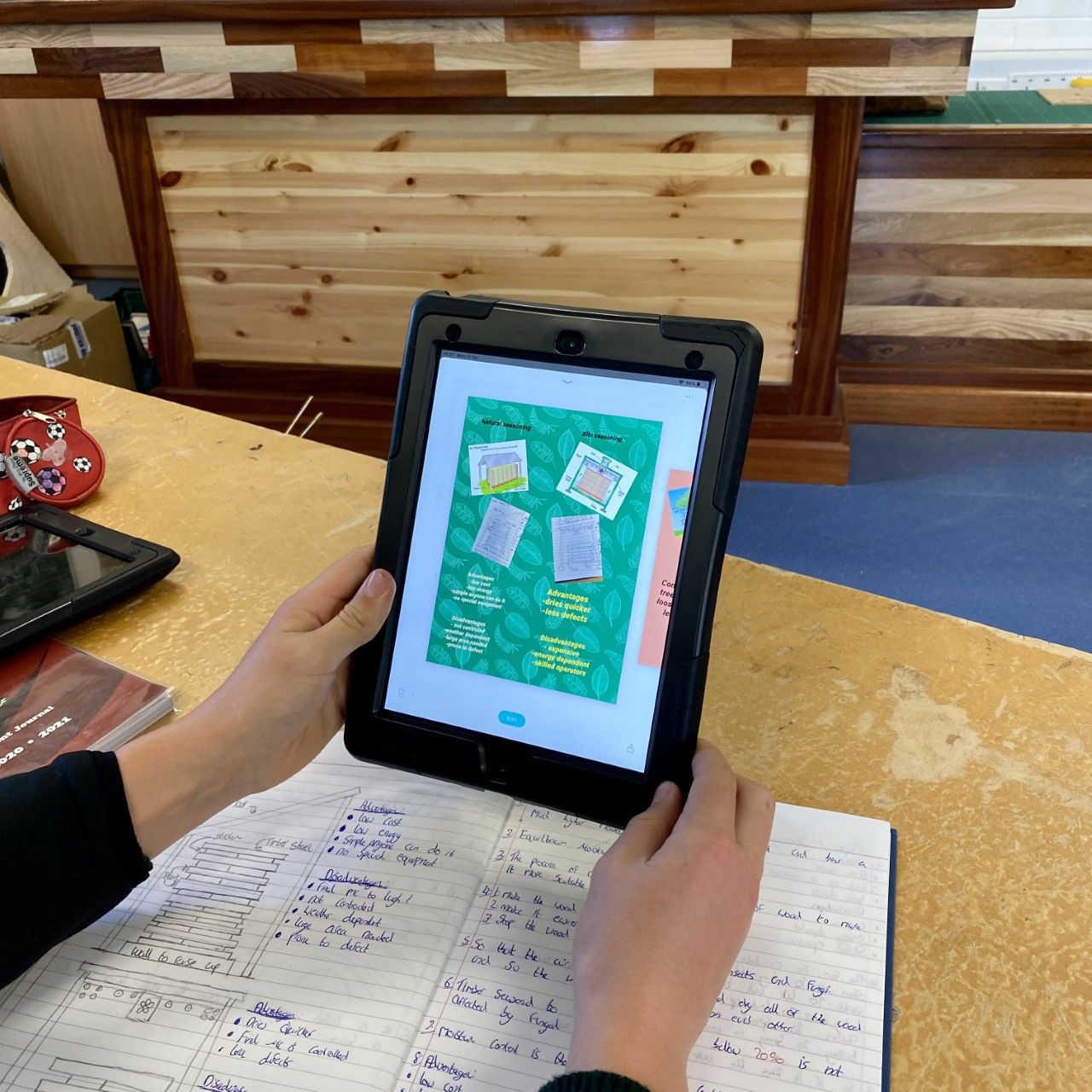 Top Tips for Assessing Students Remotely
It is important not to overburden our students and ourselves with a large volume of assignments. It can be very overwhelming for students to have a flurry of deadlines in several subjects. I have used the following methods of assessment to minimise this for my students, while continuing to monitor their work, engagement and understanding.
The assignments feature should be viewed as an assessment tool, and not as a means to monitor homework.
Don't over-burden yourself, or your students, with a high volume of assignments every week. This will lead to teacher burn-out and student disengagement.
Use fun and relevant methods of assessment where possible, such as Apple Clips, iMovie, PicCollage, TikTok and any other apps that your students are familiar with.
You can encourage students to demonstrate their understanding of a topic using these apps to create short film clips or a collage with imagery and text on these apps and upload a copy to your class Team.
These type of projects intrinsically motivate students as they can show their creativity and they are demonstrating their understanding and knowledge in a fun and age-appropriate way. We are living in the age of TikTok, students love to communicate in this way. They often don't see this as 'homework' and are enthusiastic about the activity.
It is important, however, when using apps such as TikTok to keep your school's AUP in mind at all times.
Most importantly, these types of activities encourage students to leave their desks and their laptops, and even venture outside into the fresh air. This contributes greatly to their overall wellbeing and mental wellness.
For more examples of how to assess students, check out my
Microsoft Teams Learning Pathway
on the Wriggle Connect Platform.
Want FREE access to online training for Remote Learning for educators?
Book a FREE Demo of Wriggle Connect Online Training Today!
Guidelines for Activity Assessment
I use Designated Channels for activities. In the event of students completing a video based activity, I ask them to post their work in a specific channel. This has a lot of positive effects.
Students see each other's work. This promotes healthy competition and students are motivated to complete a high standard of work.
Students see other submissions therefore know that they need to adhere to the deadline.
Students can gain inspiration from each other Forms can be used for polls and fun interaction with each other. Student can vote for the 'most informative' or 'most innovative presentation'
The teacher can easily see who is engaging and their understanding of the content being covered very efficiently.
This is fun and results in both students and teachers enjoying the activity and contributing to a positive atmosphere for all.

Tune in tomorrow for time saving tips on structuring remote learning lessons!
WANT FREE ACCESS TO ONLINE TRAINING FOR REMOTE LEARNING FOR EDUCATORS?
Book a FREE Demo of Wriggle Connect Online Training Today!
Follow us on social media for the latest blogs and webinars
About the Author
Mark McGinn
Mark teaches Construction Studies, Wood Technology, Graphics and Digital Skills. He is passionate about Digital Technology, innovative education and specialises in using Office 365 both on iPad and Windows devices.
As a Wriggle Connect Ambassador, Mark has created the 'Microsoft Teams' Learning Pathways on the Wriggle Connect Platform, Ireland's ONLY Educator Professional Learning Platform – Developed by Educators for Educators.
To learn more about the courses Mark has created on the Wriggle Connect Platform, click on the
courses
section if you have a Wriggle Connect account, or
sign up for a FREE 14 day sample training course
on the Wriggle Connect platform today!