by Mark McGinn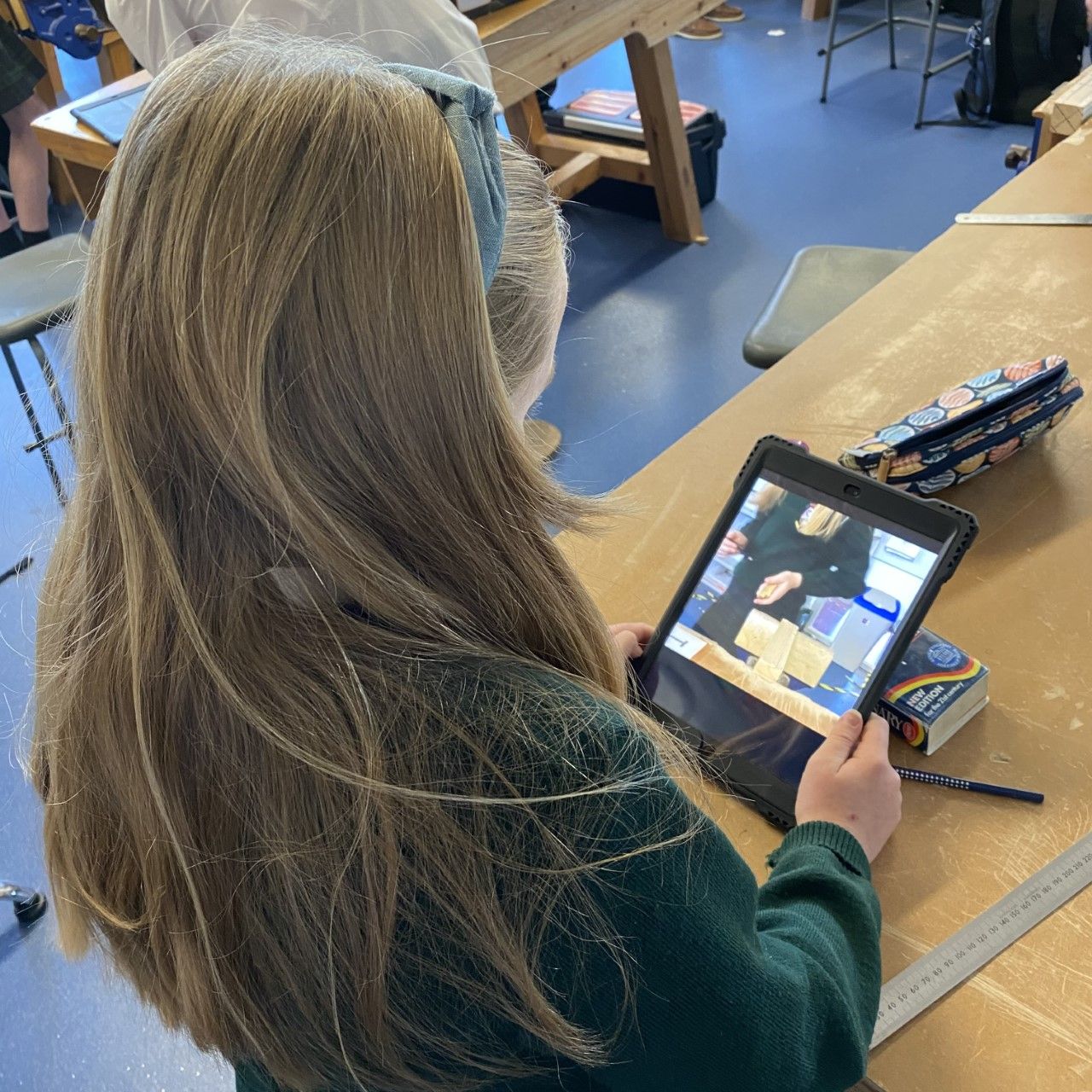 Tips and Lessons on Distance Learning

When schools were unable to open their doors on January 6th 2021 a familiar feeling quickly set in and the thoughts of facing into distance learning for the second time soon became a reality amongst teachers, students and parents throughout the country. However, for me, things felt different this time round...teachers were ready!

The immediate aftermath of schools closing in March 2020, saw the majority of teachers and students using platforms such as Microsoft Teams for the very first time. As a result both teachers and students were learning as they went along. The sudden closure of schools meant that most schools did not have a remote learning plan, or framework in place and issues such as poor broadband, a lack of devices and an unhealthy volume of assignments for teachers and students, made it an often difficult experience. For many, the concept of a live lesson was totally out of the question.


Fast forward 10 months and we are in a situation where school buildings could not reopen after Christmas, however teaching and learning could continue. The fear that we all experienced last March has been replaced with an air of confidence. As a result, students all around the Country are now benefiting from live classes, interactive lessons, group work using features such as breakout rooms and so much more. This is a testament to the efforts of teachers over the past few months who supported each other with school workshops, engaged in CPD courses such as the Learning Pathways on the Wriggle Connect Platform and adapted their approaches and methodologies to utilise a blended approach to teaching and learning over the past number of months.

To me, this demonstrates how flexible and open to change our colleagues really are. It also highlights how resilient our students are. After completing my first week of Distance Learning 2.0, I have reflected on what made my first week so positive, and dare I say it... enjoyable!
Want FREE access to our online EDTECH training for educators?
Book a FREE Demo of Wriggle Connect Online Training Today!
My Remote Learning Diary – Day 1 Live lessons and engagement:

The thoughts of live lessons can be daunting for a lot of people, however, I have found them to be a great way of keeping students engaged and on target. Conducting live lessons as per student timetables has given great structure to Distance Learning and has been vital in maintaining the relationships that I have built with my students over the years, as we get to see and speak to each other regularly.
I have found the following steps very important when conducting and planning live lessons with students:
Engaging students is key to a lessons success – students should be doing a task in each lesson and not just taking in content. Try to mirror the classroom and steer clear of the old 'Jug and Mug' approach.
Remember the KISS approach 'Keep It Short and Sweet'
The approximate age of the student plus 5 minutes is a good guide for duration.
Use the Calendar and Scheduling assistant to set up re-occurring meetings. This helps everybody to be organised and plan ahead.
Starting on time is important as it sets the tone of the lesson.
To facilitate starting on time, I deliberately schedule my lessons for approximately 5-10 minutes after the regular class start time.
Students are aware that they must be out of their previous class, have their equipment ready and be waiting in the lobby, ready to start within those 10 minutes. It generally irons out any connectivity issues too.
Teams is a fantastic platform for live lessons but it is very important to make students wait in the lobby, as this controls who you allow into your lesson and the meeting cannot start until you admit participants. This can be enabled in settings.
(For more information about enabling these settings, see last week's Wriggle Connect blog on
Teams Meeting Settings
)
To learn more about getting the full benefits from Teams for communication and collaboration with students, check out my
Microsoft Teams Learning Pathway
on the Wriggle Connect Platform.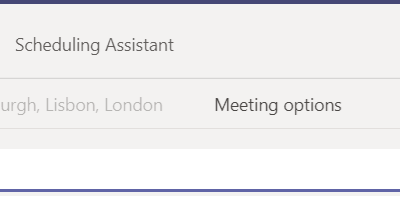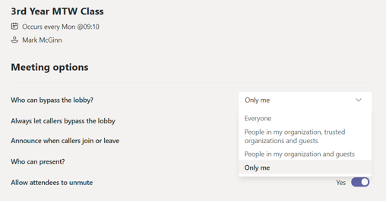 This also allows students a much needed break to decompress before their next class. If students are there early, I let them in and encourage them to chat and catch up before class begins. Maintaining relationships is vital in the current circumstances.

8. I use multiple devices, for example, I share my screen on my laptop and monitor the chat / questions / raised hands on my iPad. You could also link phone or smart watch if you only have one device. This system is great to maintain flow, and allows for a smooth method of answering questions.

9. Download the attendance list. I drag mine to a folder in OneDrive as it is evidence I may need down the line. For example, some students may join and leave again after a minute. Download before you end the lesson.

You can right click to rename this file at a later date if you wish.

When the meeting is over, make sure you hit the 'End Meeting' button. On an iPad, wait until everybody has gone and then 'Leave' the meeting. This prevents students hanging on in the meeting afterwards, which could lead to unwanted issues.

This has worked very well for me to date and attendance and punctuality has been excellent!

Stay tuned for more lessons, tools and tips from my remote learning classroom tomorrow!
Want FREE access to our online EDTECH training for educators?
Book a FREE Demo of Wriggle Connect Online Training Today!
Follow us on social media for the latest blogs and webinars
About the Author
Mark McGinn
Mark teaches Construction Studies, Wood Technology, Graphics and Digital Skills. He is passionate about Digital Technology, innovative education and specialises in using Office 365 both on iPad and Windows devices.
As a Wriggle Connect Ambassador, Mark has created the 'Microsoft Teams' Learning Pathways on the Wriggle Connect Platform, Ireland's ONLY Educator Professional Learning Platform – Developed by Educators for Educators.
To learn more about the courses Mark has created on the Wriggle Connect Platform, click on the
courses
section if you have a Wriggle Connect account, or
sign up for a FREE 14 day sample training course
on the Wriggle Connect platform today!