by Miriam Walsh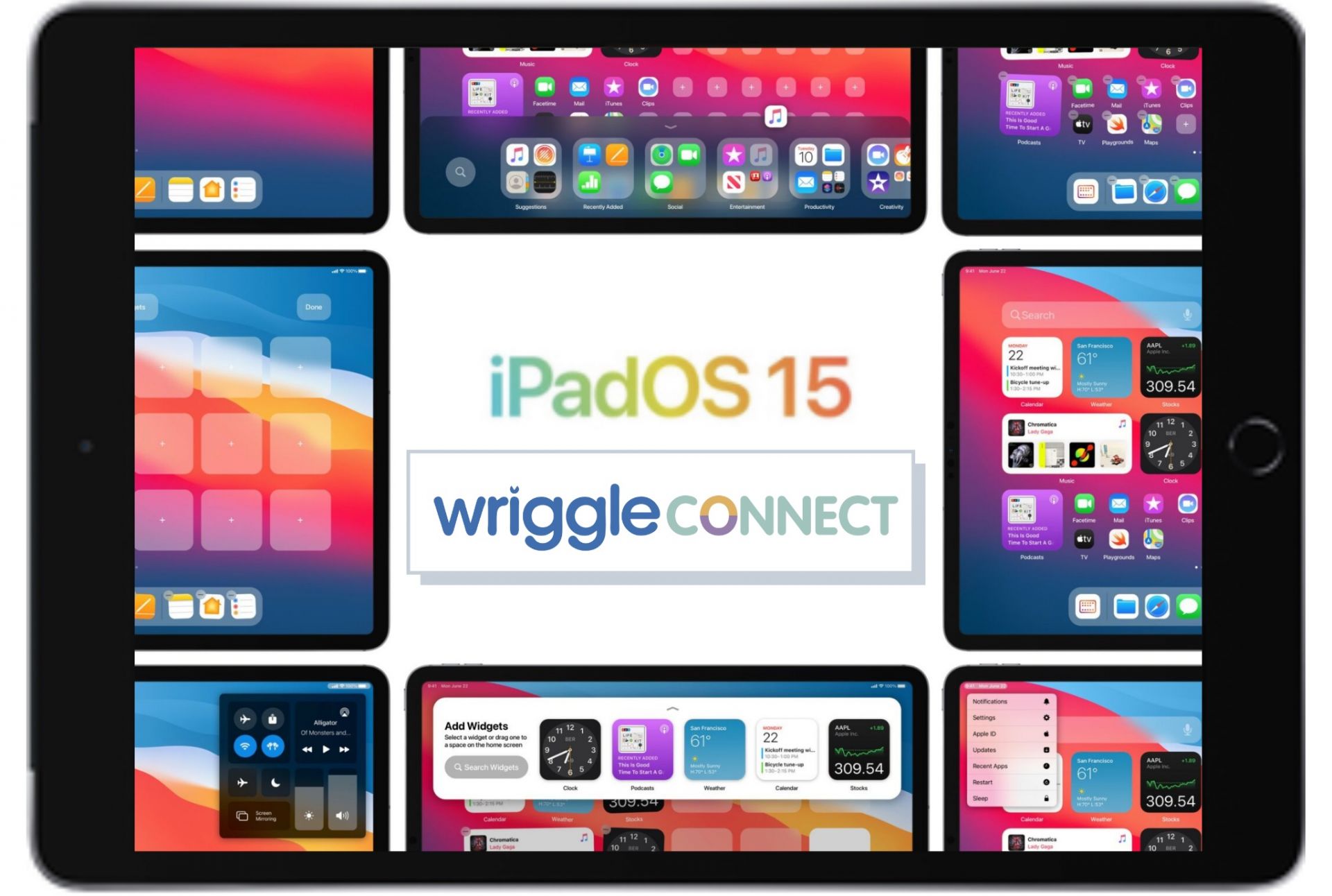 Using iPad for school?
Learn about the iPadOS 15 updates and features teachers need to know
It's that time of year again where students and teachers get excited about what the latest
i
PadOS updates
c
an do for teaching and learning. Of course, what's not to get excited about when your iPad
Memoji
can now choose from a wide wardrobe of clothes and expressions. Fun additions like this are always welcomed but this is only one of many other new iPadOS 15 features which will save teachers time and make learning more accessible for students.
Want to know more? Read on for free exemplars and demonstrations of
the iPadOS 15 updates teachers need to know.
How to quickly take and organise notes in any app or website with iPadOS 15
Taking and saving notes with QuickNotes in iPadOS 15
QuickNotes, the amazing new note-taking feature in
iPadOS 15
allows iPad users to
swiftly open up a Note across multiple apps and jot down ideas or study tips before moving on. AND, if you create a QuickNote on a Safari web page the QuickNote can be linked (saved) meaning it will pop up as a thumbnail the next time you visit that site.
Save time and easily organise and find notes with Note Tags in iPadOS 15
I love time-savers in the classroom and this is my new favourite. The new
Note Tags
feature works a lot like social media in that you can @ a name to mention someone or you can # inside the note. By adding # to your notes you can then search for a # within notes and it will display your tagged Notes.
Anyone who knows me or has worked alongside me knows I love organisation; folders, colour coding, spreadsheets the whole deal. Note Tagging is very fast and easy to do and I think will be a best practice I encourage in my classrooms going forward. You can also quickly select a number of previously composed Notes and tag them to add them to this system.
In this tutorial, I demonstrate
how to organise and find your notes with Note Tags in iPadOS 15
Discover the tool to keep Students and Teachers focused with Focus in iPadOS 15
How to use the Focus Feature in iPadOS 15
F
ocus
is
an update to do the Do Not Disturb Feature which includes customisations to who can contact you and what apps can send you notifications.


Traditionally Do Not Disturb would hide calls unless you received multiple calls from the same number. With Focus that is still possible but now you can also disable that feature. In addition to this, you can also choose which notifications to receive and set specific schedules to repeat on multiple days.

There are always calls that you may want to receive and as a teacher I can see myself scheduling a Focus for during the school day that would turn off most notifications and allow limited calls. I think we have all lost lunch breaks catching up on notifications and missed calls that could have waited until the end of the school day so this one is also good for teacher wellbeing.


I will be also encouraging students to schedule Focus on their devices for a set time during which they would complete their homework. I think this feature has the potential to spark a lot of classroom conversations around wellness and mindfulness and we might also look at what Focus might look like during times like your school commute or the time before you go to sleep.

In this tutorial, I demonstrate how to set and use Focus in iPadOS 15
See how you can support EAL Students and Parents with the new Translate feature in iPadOS 15
When I was in school, I thought I was terrible at languages, however, working alongside language teachers in recent years, I have discovered that I am not actually that bad at understanding languages but the challenge comes with having the confidence when speaking them or engaging in active conversation. Many students experience this so the new
Translate conversation feature
will be a great support to all EAL students (and their parents) in our classrooms, allowing for greater inclusion and understanding for them in the classroom.
With Translate conversation mode, live conversations are translated in real-time allowing a student to speak and be translated or a couple of students to engage in a translated conversation.
In practice, this is transformational for the modern foreign language classroom. A student can build on this practice outside of class time instead of waiting for that limited practice time each week. If pronunciation is off, the translation will be off so it will engage students in better pronunciation practices also.
In this tutorial, I demonstrate
how to translate live conversations in real-time with Translate in iPadOS 15
These are just some of the amazing new features you will have access to when you update your iPad to iPadOS 15.
If you want to see the full range of new tools and features for teaching and learning, check out my
iPadOS 15 course here
on the Wriggle Connect Teacher Training platform.
Follow us on social media for the latest blogs and webinars
About the Author
Miriam Walsh
Miriam Walsh is digital media and coding teacher in St. John's Central College and manages Apple Regional Training Centre Cork. Miriam is a certified Apple Professional Learning Specialist and an Apple Distinguished Educator with experience in the use of iPad across second level and further ed for productivity, coding, creativity and inclusion.
As a Wriggle Connect Ambassador, Miriam has created many teacher training courses including the 'iPadOS 15 updates' and 'App Prototyping in Keynote' and 'A Teachers Guide to Apple Classroom' teacher training courses on the Wriggle Connect Platform, Ireland's ONLY Educator Professional Development Platform – Developed by Educators for Educators.


To learn more about the courses Miriam has created on the Wriggle Connect platform, click on the
Courses
section if you already have a Wriggle Connect account, or
contact us
see how the Wriggle Connect Online Training platform can support your teachers' professional development today!