by Stephen Eustace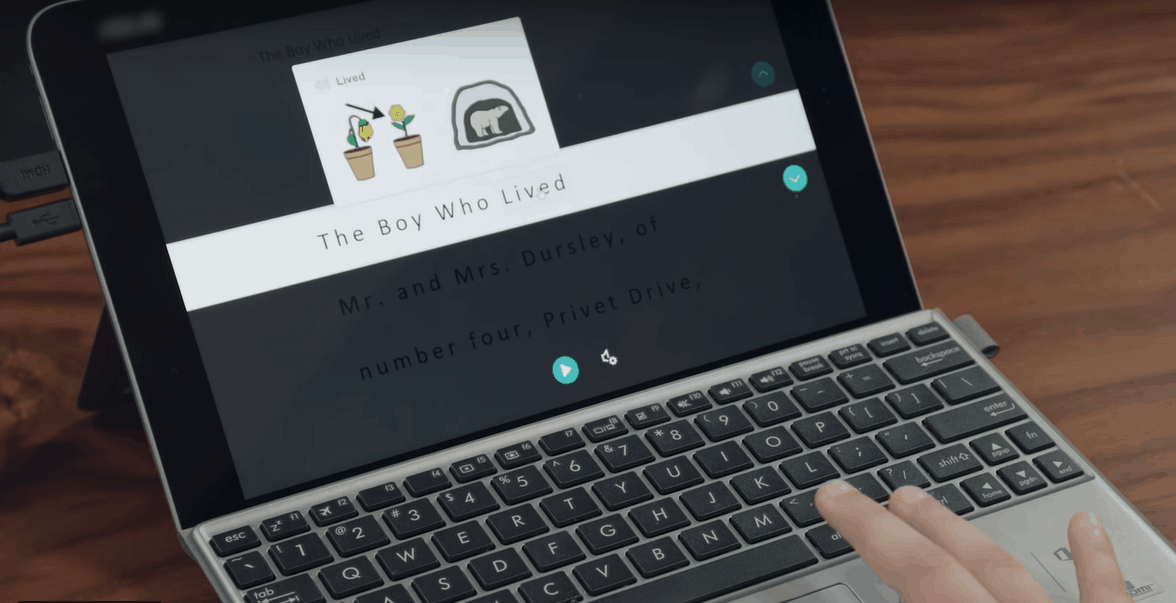 Many students experience challenges inside and outside the classroom. Students with dyslexia can experience challenges with Maths problems involving words or a written story and visual crowding can also make the Maths problem even more difficult to process. Students with ADHD can have difficulties with focus and attention and Dyscalculia can add an additional obstacle for students in the Maths classroom.
As a post-primary Maths teacher I have found the in-built accessibility tools in Office 365 to be invaluable in removing barriers for students with additional needs in my maths classes, helping all learners reach their potential. Below are just some of the ways you can make your Maths lessons more inclusive and engaging.


Immersive Reader
Immersive Reader
is a free tool that utilises proven techniques to improve reading for everybody. Immersive Reader improves comprehension, encourages independent reading and is easy to use. In this example I am using OneNote
to work on a Maths problem. Watch how Immersive Reader can transform the problem and support students with the click of a button! An amazing resource for supporting SEN students in school and at home.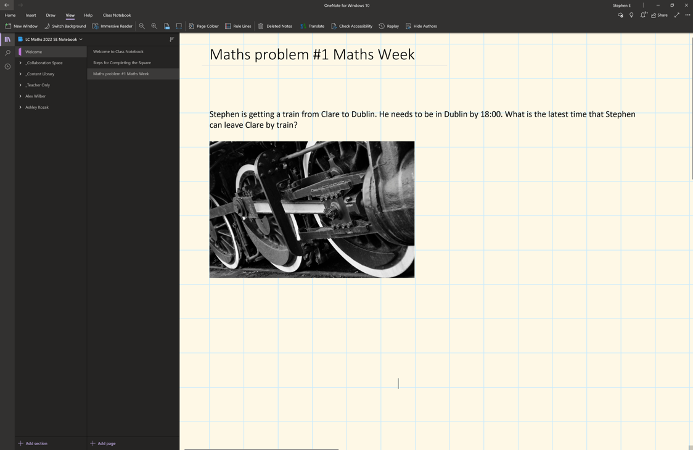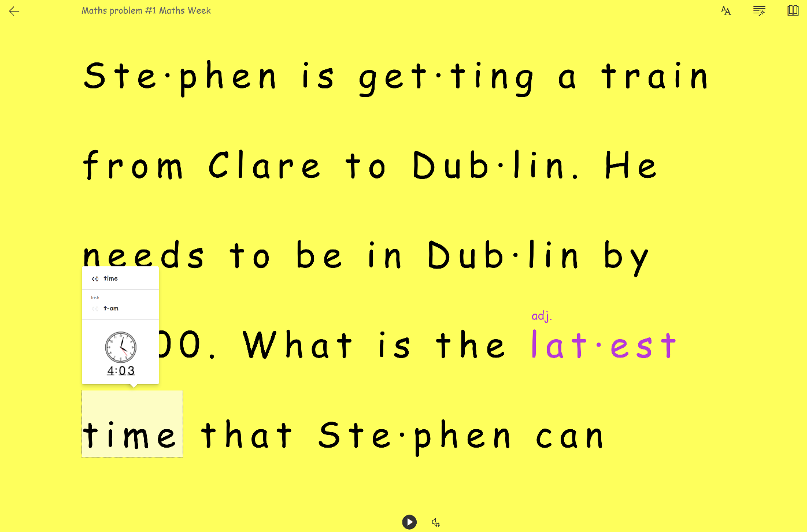 Check out the
Flipgrid shorts video
I made to see how to use Immersive Reader in OneNote and watch out for Flipgrid learning content coming soon to the Wriggle Connect platform.
Or Follow these Steps:
How to use Immersive Reader in OneNote for Windows 10:
• Click the View tab
• Select Immersive Reader
• Choose your preferences
OneNote
OneNote is my digital whiteboard and my canvas for creating and presenting immersive and inclusive content. Here are some really great features that I love to use in OneNote for Windows 10.
OneNote Replay
This is a feature I love using for all my subjects and it is particularly #Onederful for demonstrating Maths examples as shown below. Inking the problem using my Surface pen in OneNote is so simple and I then use replay to have the problem and solution played back for my students who can review and revise it as often as they wish as it is automatically shared with them from the moment I write on the screen.
Follow these Steps:


To replay your drawings and handwritten ink strokes in OneNote for Windows 10, do the following:


• Select the Draw tab
• Choose your pen and ink something on the page
• Select the View tab and click Replay
• Select the part of the screen you want replayed or click replay everything on the page.
OneNote Math Assistant
OneNote Math Assistant is an amazing feature in OneNote for Windows 10, I love how I can ink or type Maths problems and then have the ability to easily display and talk through the steps of detailed solutions effortlessly.


Step 1: Enter your equation and then select it using the lasso
Step 2: Click the Draw tab then click the Maths button
Step 3:
Select your action
• Solve for x
• Graph both sides in 2D
• Graph in 2D
Now you can choose to see the steps using factoring, grouping, quadratic formula or completing the square.
Step 4: Chose one of the steps to show from above. (Note: You can click the Immersive Reader button to ensure the solution is accessible for your students!)
See an example below of how to choose and insert a graph on the page by clicking 'Insert' on page below. You can then zoom into the graph and make annotations where necessary.
In the classroom, the Math Assistant can help you to tease out problems and focus on certain aspects of the solution, allowing you to quickly display graphs on the board, changing small aspects from one equation to the next and spending time discussing what matters in the lesson.
Based on the problem you are working on; you can click the "Generate a practice quiz button" to generate similar problems. Students can then use this feature to generate practice questions for themselves, giving them a space to improve by trying different problems as many times as they need to.
I hope you found these features useful; they are just a small selection of what is possible. If you want to find out more then please connect with me on Twitter @eustace_stephen, check out the Microsoft Education blog for the latest news and updates and try this free course on Independent Learning with Math tools in OneNote on the Microsoft Educator Center. Happy Maths Week everyone!! 🥧π
Follow us on social media for the latest blogs and webinars
About the Author
Stephen Eustace
Stephen is a maths and accounting teacher, currently working with Microsoft Ireland to help schools make the best use of Office 365 and Microsoft devices for teaching and learning. Stephen is a Microsoft Innovative Educator and he is passionate about the impactful and meaningful use of educational technology in the classroom and loves to showcase practical examples of how to use Microsoft tools for Education.
As a Wriggle Connect Ambassador, Stephen has taken all of the amazing content from his Teacher Inspiration sessions and has broken them down into bitesize video training courses by creating the 'Office 365 Inspiration' Learning Pathway on the Wriggle Connect Platform, Ireland's ONLY Educator Professional Development Platform – Developed by Educators for Educators.