by Joanna Smith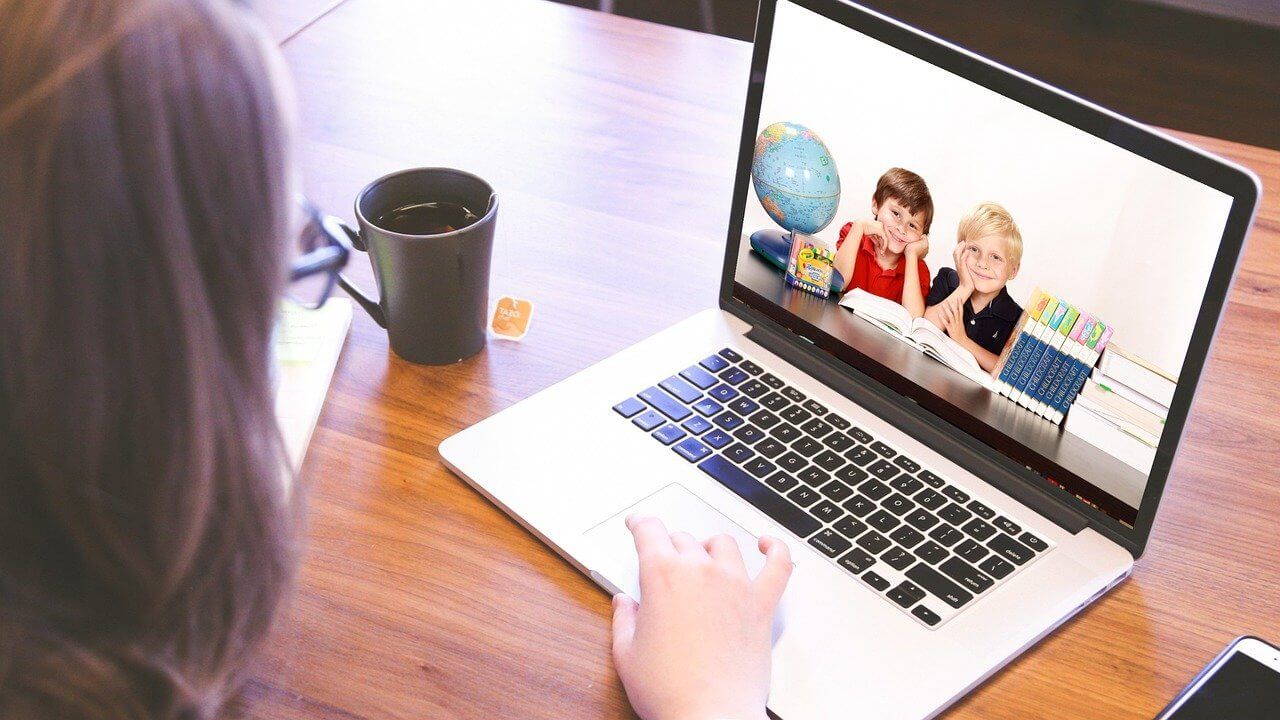 With the latest ICT Grant Funding made available, schools are being asked to consider their digital learning plan and use this funding strategically to improve learning outcomes for students. But how do you best go about this?
We've extracted the key points from the latest Department of Education Circular with links to valuable resources to support your school with this.
Digital Learning Plan
All schools must have a Digital Learning Plan outlining their vision for the embedding of digital technologies in teaching, learning and assessment, incorporating targets and priorities for improvement and development.

The Digital Learning Plan should be reviewed and updated, at least annually, and used to guide spending of the ICT grant funding.

Schools should use the 'school self-evaluation' review questions below as a focus for their digital review:
Check out our 30 minute webinar on successfully progressing your School's Digital Plan
Join over 200 schools who gained valuable insights from this webinar delivered by our experienced teaching team!
Payment of ICT Grant Funding

Grant funding of €40m for ICT Infrastructure will be distributed in the coming weeks to schools together with a further €10m in additional funding which will be processed as one payment.

Funding Distribution
All schools will receive a lump sum of €2,000 (€1,000 in respect of fee-charging schools).
A per capita amount will be paid to each school based on the number of pupils on the school rolls on the 30th September 2019, payable as follows:
€30.25 per mainstream pupil in primary schools
€36.30 per special needs pupil in primary schools
€33.28 per pupil in DEIS primary schools
€33.28 per pupil in a DEIS primary school
€43.26 per student in post primary schools
€47.58 per student in a DEIS post primary school
€21.63 per student in a fee paying school
Schools which opened prior to the 2017 calendar year, or are in buildings built prior to the 2017 calendar year, will be eligible for the funding.
€10m in funding, will be distributed in a lump sum based on school size as per the table below: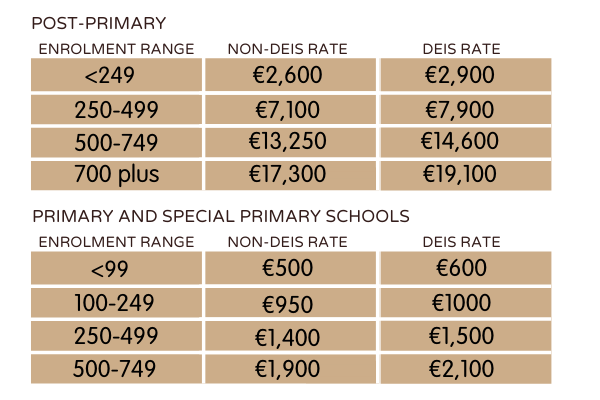 Get comprehensive support for your School's Digital Plan...at no cost!
Our expert team will provide guidance and training on your Digital Strategy Plan, Digital Learning Platform, technology, support and training for teachers, students and parents.

Places on the support programme are very limited!
How Can Funding be Spent?
Funding can be utilised to support the implementation of the requirements of the recent
department circular 0074/2020
and must be used for the purchase of ICT equipment.
Schools are required to use established
public procurement arrangements
for purchases and to retain records of expenditure and supporting documentation for inspection if required.
Funding can be spent on:
The purchase of ICT devices for staff or students to support in-class or remote learning
Projectors and networking equipment
Cloud based learning tools and applications
Set up or management of a school communication and learning platform
Staff professional development training and technology support for teachers, parents or students.
Student devices may be distributed to those who don't have access to technology for learning with a focus on leaving certificate students in post primary schools. Devices remain the property of the school who must make arrangements for their return when students leave the school.
Synopsis taken from
Department of Education circular 0077/2020
.
Experience the platform that has helped hundreds of schools amplify teacher CPD!
Book a FREE demo of Wriggle Connect and get full, 24/7 access to over 600 short technology for learning training videos at the click of a button!
Get the full benefits from Ireland's most popular School Teaching and Learning Platform
As Microsoft's only Gold Partner for Education in Ireland, Wriggle's technology team set up and manage Teams and Office 365 for hundreds of schools around Ireland to ensure they get the full benefit from the platform.

Talk to us today to see how we can help your school!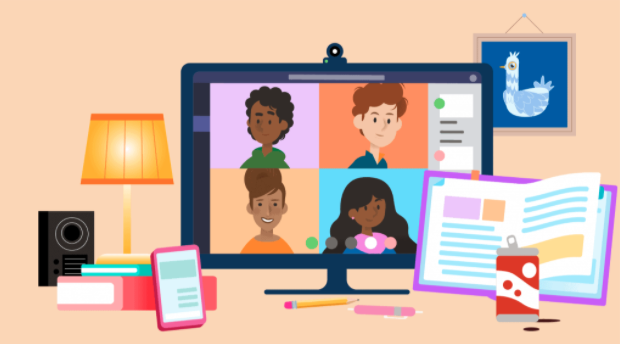 Follow us on social media for the latest blogs and webinars
About the Author
Joanna Smith
Joanna is a primary school teacher who taught for 14 years in Tallaght. She is passionate about providing opportunities for educators and school management teams to collaborate, upskill and share best practice in teaching and learning.
Joanna currently works as Events and Marketing Manager at Wriggle where she organises edtech publications and training events in technology for learning for schools and colleges.
To learn more about how Microsoft Teams can be used as a whole-school communication/teaching and learning platform, click on the '
Courses
' section and check out our Teams learning pathways if you have a Wriggle Connect account. Or, sign up for a
FREE 14 day sample course
on the Wriggle Connect platform today!