Organisation is one of the keys to success in many aspects of life, allowing for better efficiency and productivity. This is equally important when it comes to CBAs, assessment, and feedback.
In this blogpost we will explore ways in which we can use digital portfolios for supporting students completing CBAs and effective ways of assessing students work.
TfCDF (Tools for creating digital portfolios)
As educators we can become immune to the number of acronyms used in education and also assume that students are aware of what we are talking about and referring to at all times.
We can get lost in trying to complete work by specific deadlines, we forget that these students also have multiple subjects they are studying. We need to remember that these CBAs are an opportunity for our students to show some of the skills they've learned such as research, hypothesizing, evaluating data, and forming conclusions.
We all want our students to be able to showcase their best work and using digital portfolios can be an effective way for students to manage their work.
Some of the best tools for creating these portfolios are right at our fingertips with the Microsoft Office suite. With applications such as OneNote and Sway, students can create portfolios and content unique to their learning.
All in One (Note) place!
We sometimes forget the versatility of OneNote, using it predominantly as a place to store notes, images, and the occasional video. But it is so much more than that. It can become an interactive log of student learning and progression, with input from students and teachers all in one place.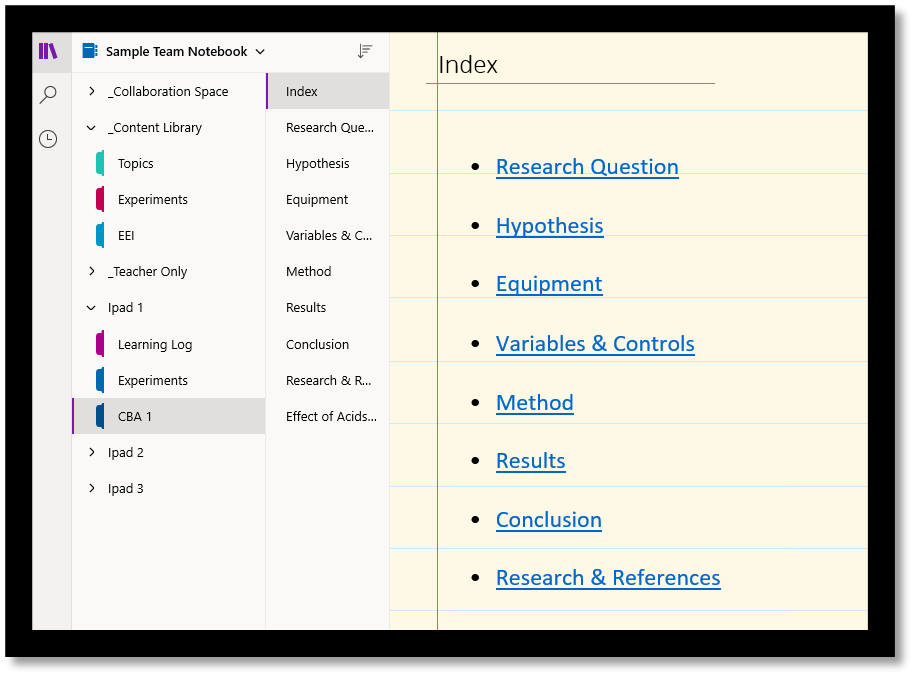 Students can create a sequence of pages, all linked together by an interactive index page. Akin to creating a micro webpage. From here navigation to topics and subsections is clear and allows teachers the opportunity to check progress effectively and provide critical feedback. See the amazing video on how to embed links into a Notebook below.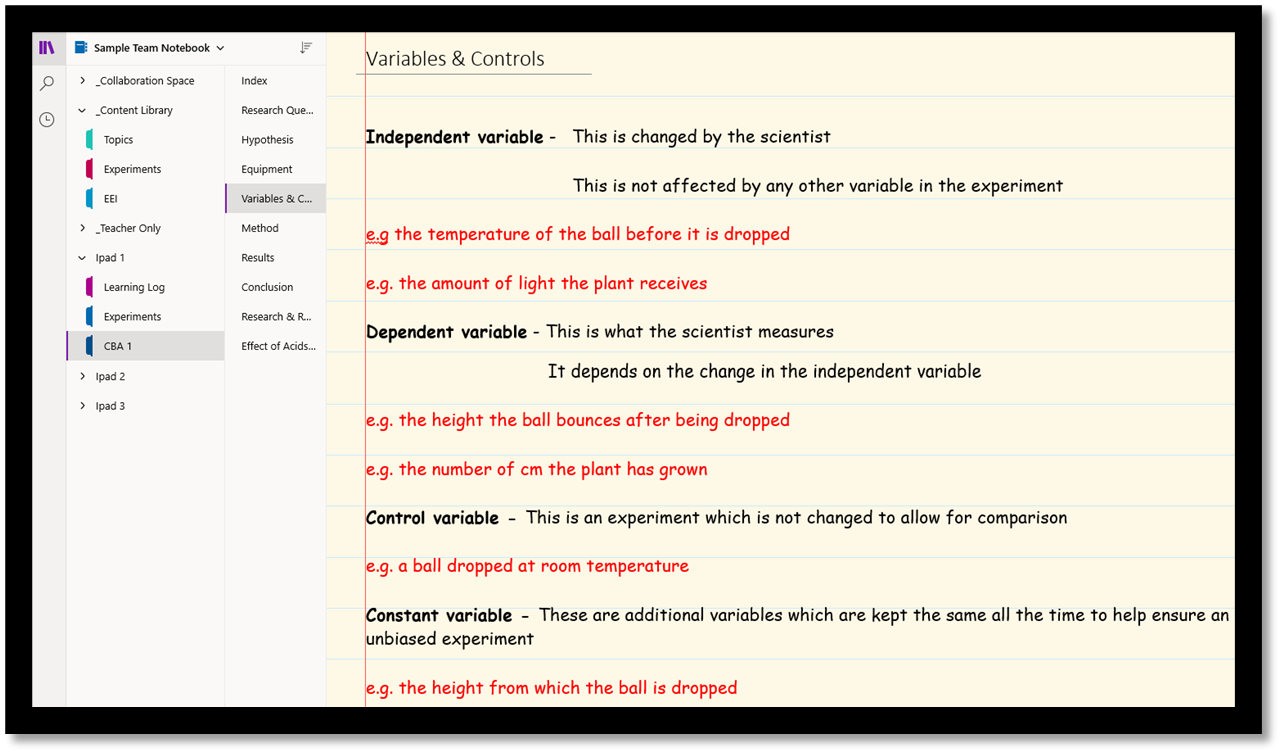 Providing Feedback
Feedback, formative feedback in particular, is essential to ensure that learning is not modular but instead a continuous flow of learning, assessing, making mistakes, re-evaluating and succeeding.

Feedback does not need to be tedious and can be added in as written feedback on the Notebook or inserted as audio feedback for students to listen to. Feedback can be a powerful tool for engagement and can mean a lot to students who are feeling under pressure to succeed. Check out the video below on how to provide differing types of feedback in OneNote.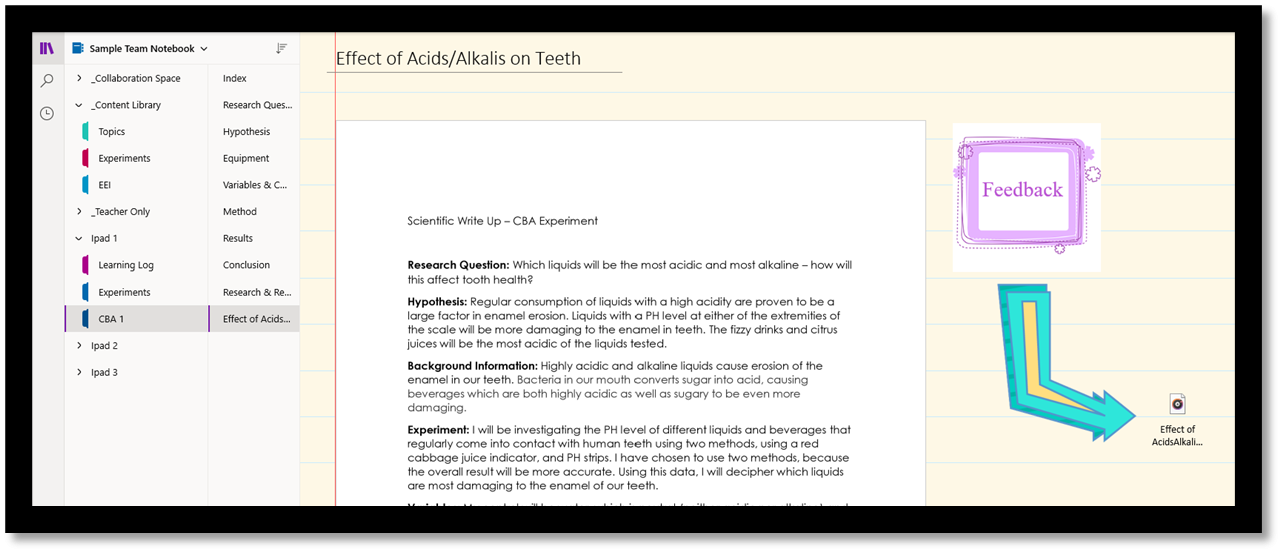 "The most courageous act is still to think for yourself. Aloud."
Individuality can be a powerful tool for allowing students to express their work and projects. It's hard to disagree that marking sets of monotonous scripts can become tiresome and any break from the norm would be welcome (even student sketches and drawings along the margins).
Given the opportunity to express their own work in a way they are comfortable with, students can break past preconceived notions of their ability and let them explore content creation.


One application that lends itself well to an individual's flair is Sway. This application is used in many schools for newsletters and information sharing, but when used to create a digital portfolio, can lead to some imaginative results.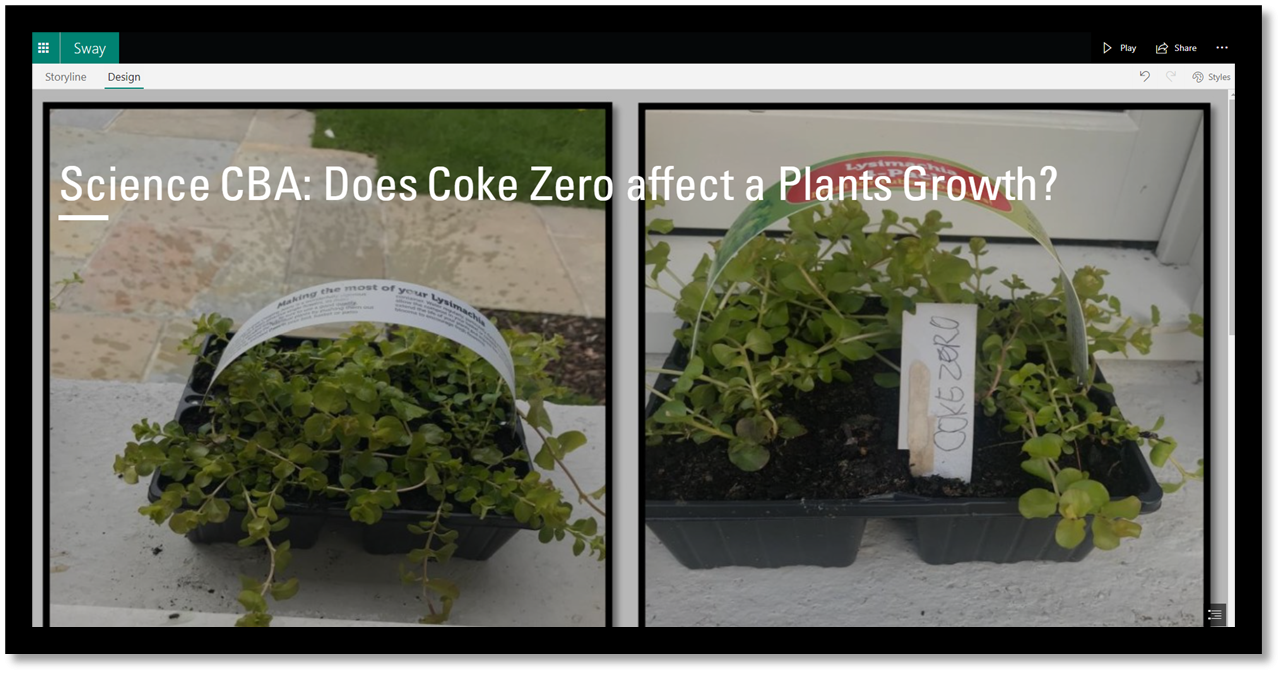 Students can personalise their own learning, helping to save time, improve knowledge retention and increase motivation.

Not only are these types of portfolios great to read, but they can be enhanced with the addition of other forms of media, such as images, videos, and embedded links.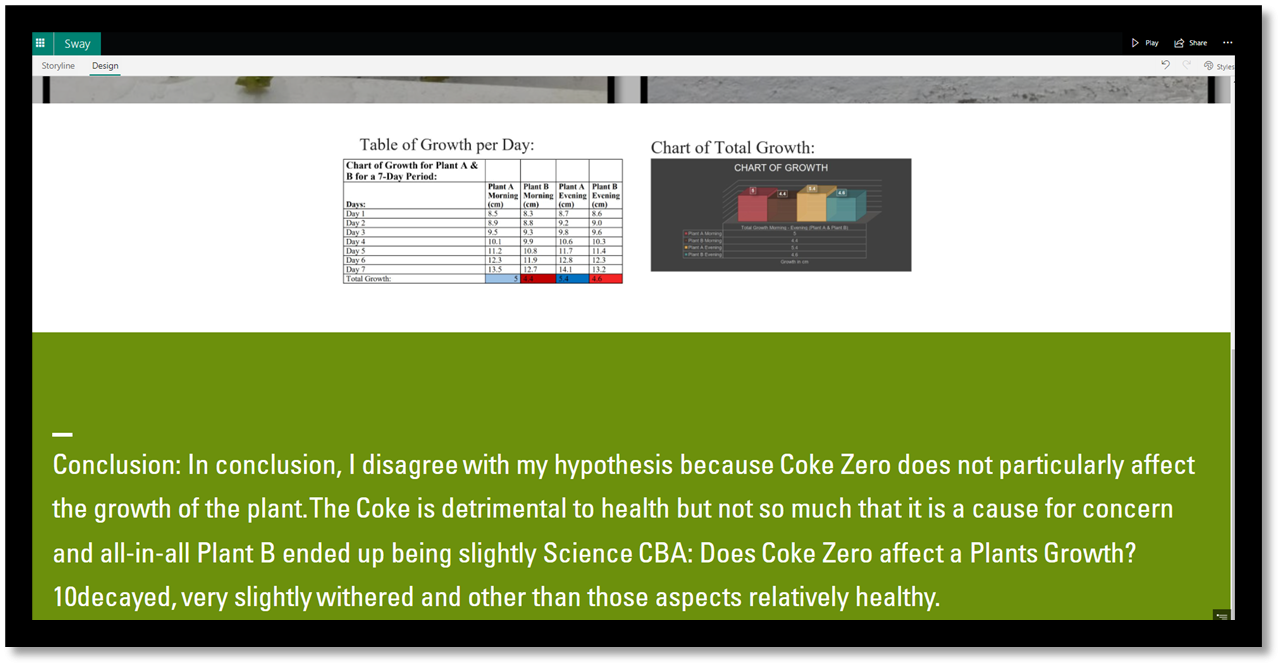 Sway can be a simple yet effective tool in allowing students to continually document their learning. It is important to remember that students should be given the opportunity to explore these applications in their own time. Making mistakes should not be met with harsh correction but instead with appropriate feedback, allowing the student to identify the cause of the errors and remedy these themselves.
For a great insight into the features of Sway, check out the Saway for Windows video below.

To conclude, there is an ongoing discussion around the benefits and potential pitfalls by the increased use of digital devices in school.

While teachers can feel compelled to try out new features regularly, it should all be focused on what is of greater benefit to the students. Using digital portfolios can open avenues to 21st century skill development, which is a key requirement for employment. It builds on skills such as organisation, self-regulated learning, pacing, critical analysis and reflection.

It also allows for greater accessibility and students with additional learning needs can be catered for in a variety of ways. Ensuring that everyone has access to the learning and always the desired outcome.

Given these opportunities my students have shown me examples of digital literacy that was not directly taught in schools, allowing students to become mentors to one another on how to better develop their own work.


If you are interested in learning more about future digital education, check out the links below:


About the Author
Sean McMahon
Sean is an Assistant Principal and Science Co-ordinator. He has a passion for teaching his subjects to the highest standards. He has experience working in the UK and Ireland and has held the positions of Head of Chemistry and Vocational Science Coordinator.
Sean has successfully completed the nomination process to become a Microsoft Innovative Educator Expert (#MIEExpert), upon the completion of continuous profession development courses designed by Microsoft themselves. Sean has been leading the Digital Learning Committee, looking at ways to incorporate technology more effectively into the school community.